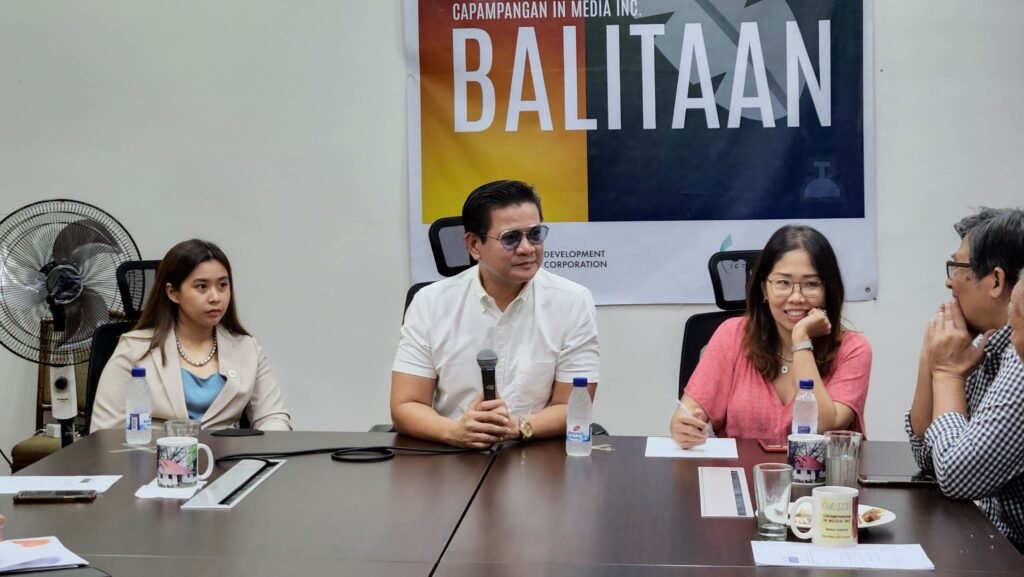 PORAC CITYHOOD. Mayor Jing Capil goes for conversion of the first class municipality to become Pampanga's 4th city. He is flanked by Executive Assistant Tricia Capil (left) and Atty. Michelle Africa, municipal admnistrator
CLARK FREEPORT – Porac town is aiming to become Pampanga's next city.
Porac Mayor Jaime "Jing" Capil said that the town has set its sights on cityhood as more development and business projects have started to pour in the first class municipality.
Known for quarrying due to its white sand from the Pinatubo volcano, Porac has started to host blue-chip companies like Ayala Land and Robinsons Land. They have developed prime properties Alviera and Montclair, respectively.
"There's been a continuing progress in our town. We host developers that are into mixed use projects," Capil said.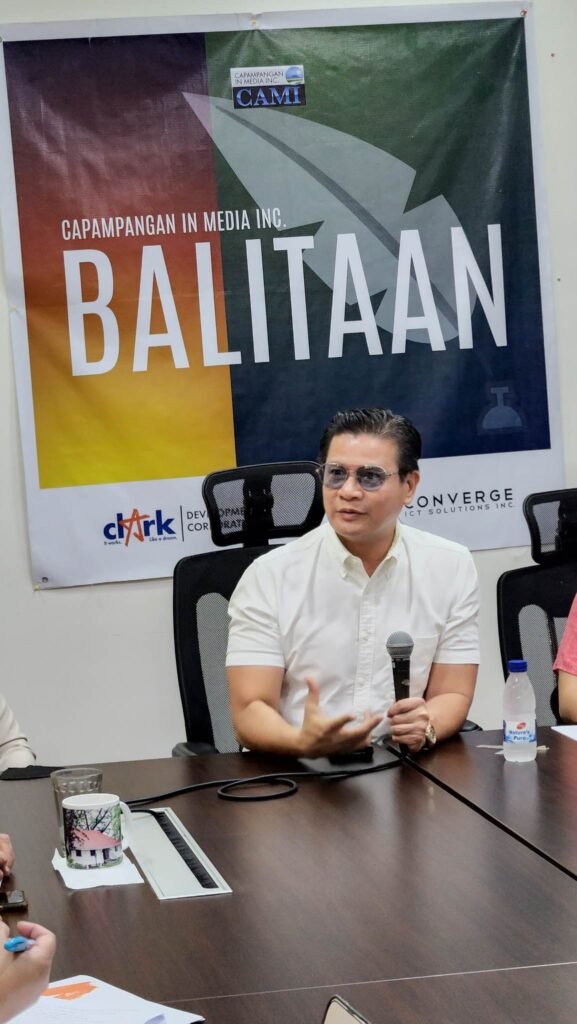 Guesting in "Balitaan", a media forum hosted by the Capampangan in Media Inc., in cooperation with Clark Development Corp., he said that the municipal government has started to work on the processes leading to cityhood and is confident to meet the requirements of the law for its conversion.
Under the law, a municipality has to pass requirements that include an annual income of P100 million for two consecutive years, a population of at least 150,000, and a contiguous territory of 100 square kilometers.
"In terms of income, we exceeded that for many years now. We are now working on the population aspect," Capil said.
Porac, as of 2020 census, has inhabitants of 140,000. In terms of land area, Porac is the biggest municipality with 314,000 square kilometers.
When approved by Congress, Porac will be the 4th city of Pampanga, after Angeles City, City of San Fernando, Mabalacat City.