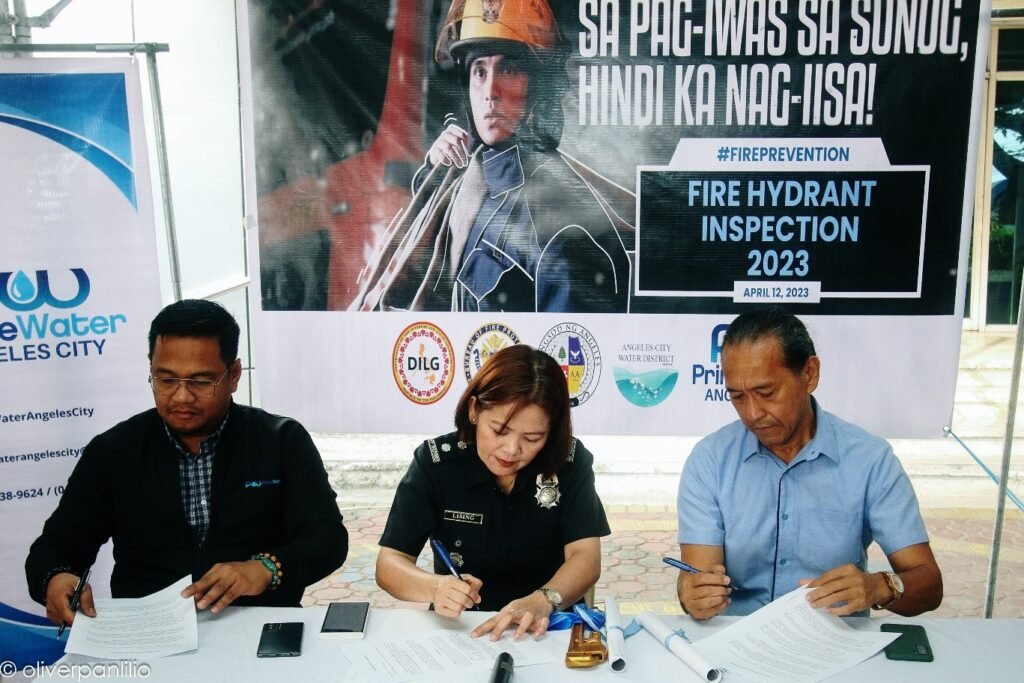 PrimeWater Infrastructure Corp. and Angeles City Water District (ACWD) along with the Bureau of Fire Protection (BFP) signed a memorandum of agreement to guarantee the continuous maintenance of the 225 fire hydrants in Angeles City which aim to ensure the prevention of fire incidents this dry season for public safety.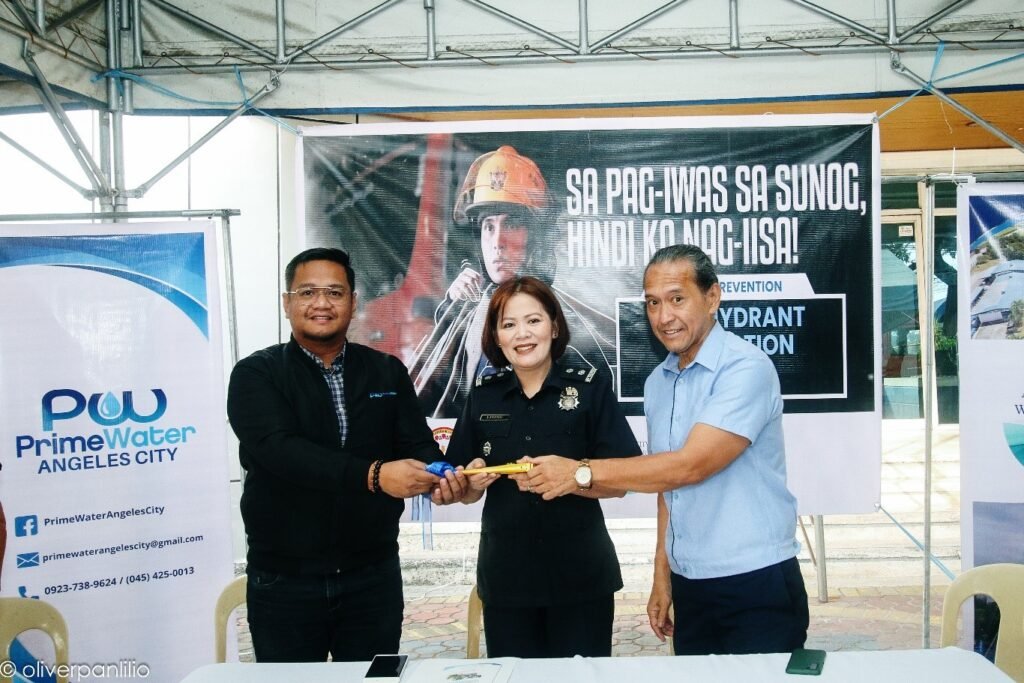 The PrimeWater officials also turned over an updated hydrant map and hydrant key for quick response during fire incidents.
As this developed, PrimeWater-ACWD and BFP have inspected various fire hydrants across this city as part of their regular checking, cleaning, and maintenance of this equipment. Some of the areas covered in the inspection were the fire hydrant installations at Lourdes North West and Sto. Rosario in the city.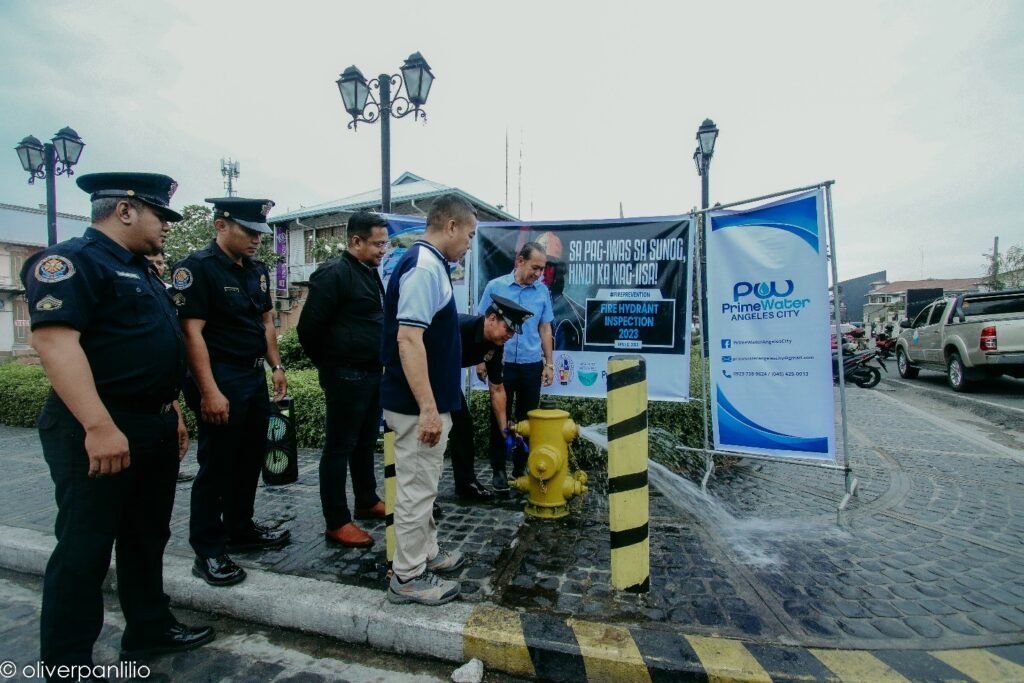 The partnership of PrimeWater and ACWD is currently maintaining 225 fire hydrants in Angeles City that will be used for quick response during fire incidents to save lives and mitigate property damage during these kinds of emergencies.
Fire hydrants that are being maintained are those installed in Barangays Capaya, Cutud, Pampang, Pulung Cacutud, Sto. Cristo, Mining, Lourdes Northwest, Tabun, Anunas, Cut-cut, Pandan, Pulung Maragul, Sto. Domingo, San Jose, Cuayan, San Nicolas, Sapangbato, Pulong Bulo,Sapalibutad, Agapito Del Rosario, Ninoy Aquino, Sto. Rosario, Lourdes Sur, Lourdes Sur East, Claro M. Recto, Salapungan, Sta. Teresita, Virgen Delos Remedios, Margot,and Sta. Trinidad.
"Aside from ensuring the delivery of potable water to our concessionaires, we also prioritize the maintenance of our fire hydrants in Angeles City and make sure they are in efficient working condition. PrimeWater-ACWD will also conduct an information dissemination campaign about the relevance and use of fire hydrants to concessionaires to educate them on fire prevention and safety," PrimeWaterAngeles City Branch Manager Engr. Lodee Mar Guanlao said.
The fire hydrants are usually placed within the 350-meter service radius of commercial areas while situated within a 250-meter service radius in residential spaces in compliance with Republic Act 9514 or The Fire Code of the Philippines.
"Serving the public has always been our priority in this partnership to ensure the well-being of the Angeleños. Together with PrimeWater, we will continue the regular checking, annual testing, and prompt assessment and repairing of defects of fire hydrants to ensure public safety," Angeles City Water District General Manager Edgar Lopez explained.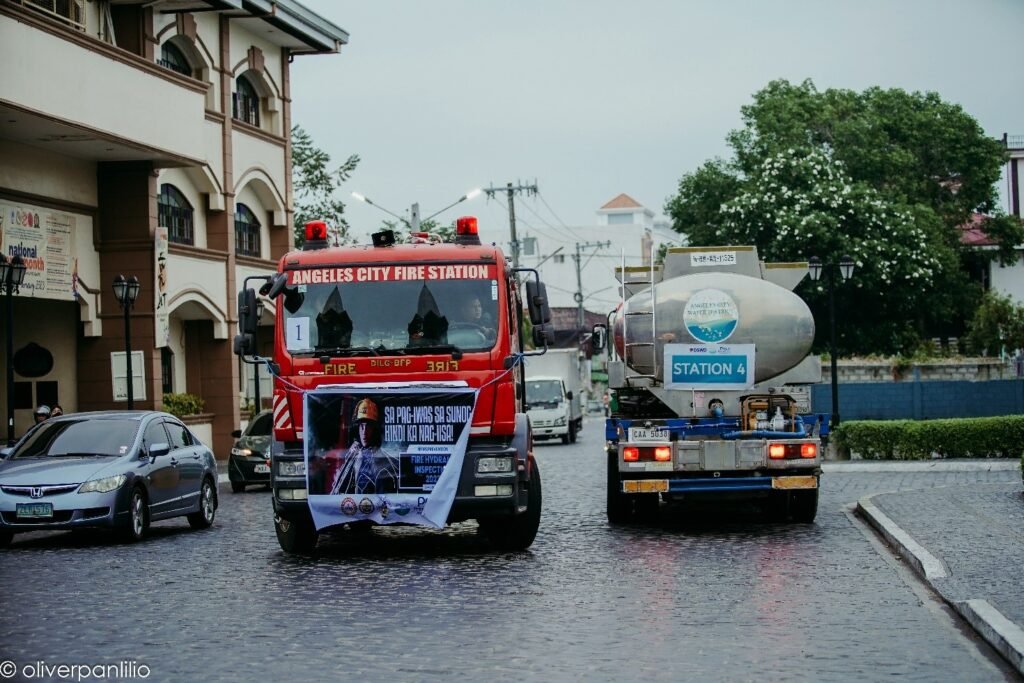 Present during the event were PrimeWater Angeles City Branch Manager Engr. Lodee Mar Guanlao, ACWD General Manager Edgar Lopez, Angeles City Traffic Development Office Head Enforcement Jong Baniqued, and BFP City Fire Marshal Supt. Josie G. Lising, MPA.
"The maintenance of fire hydrants will be a great help to the BFP. We are grateful for the support of ACWD and PrimeWater to our agency in attaining the goal of protecting and serving the community. We look forward to this partnership where we can provide the utmost service to Angeleños," BFP City Fire Marshal Supt. Josie G. Lising, MPA added.