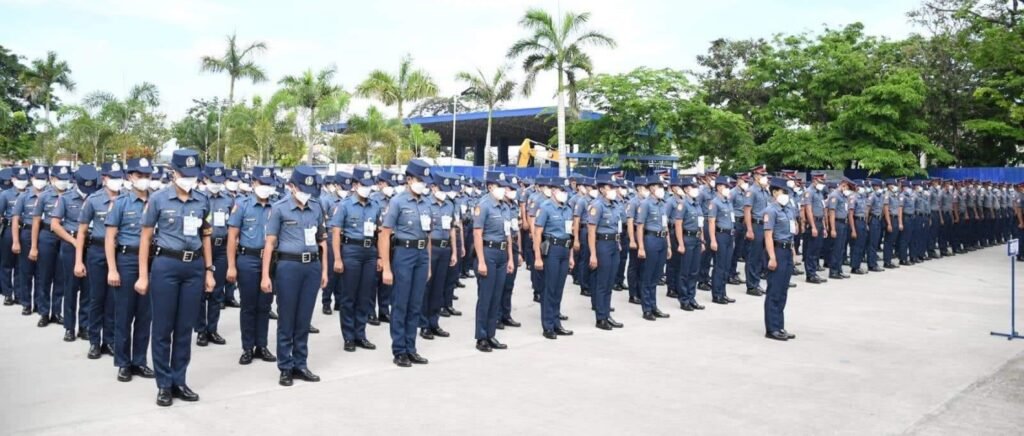 CAMP OLIVAS — A day before the second State of the Nation Address of President Ferdinand "Bongbong" Marcos Jr on July 24, 2023, Police Regional Office 3 is already geared up to ensure peace and order and public safety at Batasan, Quezon City as it will field nearly 300 PNP personnel for Civil Disturbance Management (CDM) operation.
The almost 300 augmentation troops coming from the Regional Mobile Force Battalion, Bataan, Pampanga and Angeles Police Offices will be on stand-by and ready on call starting July 23, 2023.
Aside from the augmentation troops to be sent out, Reactionary Standby Support composed of about 300 PNP personnel from the Regional Headquarters and other provincial police offices were also organized on stand-by in their respective units ready to be deployed on orders as the need arises.
Additionally, intensified anti-criminality and focused police operations are being undertaken by all police units within the region to prevent any eventualities during said event as the Gun Ban is also enforced in Central Luzon from 12:01 AM of July 24 until 12 AM of July 25.
According to PRO3 Regional Director PBGen. Jose S Hidalgo Jr., PRO3 has been sending augmentation troops during SONA and other national events as part of the over-all security preparations of the PNP to guarantee that no eventualities may happen during said activities.
"Our personnel are reminded to observe "maximum tolerance" and to ensure they respect the human rights of protesters as they are again expected to hold rallies when the President delivers his 2ND SONA. I have also ordered for the intensified conduct of checkpoint operations particularly along major thoroughfares to ensure the maintenance of peace and order during said event and guarantee the strict implementation of the 24-hr Gun Ban," Hidalgo added.
Relatedly, the entire PNP will be placed under full alert status effective July 23, 2023, 5 PM and will remain in effect until 12NN of July 25, 2023.