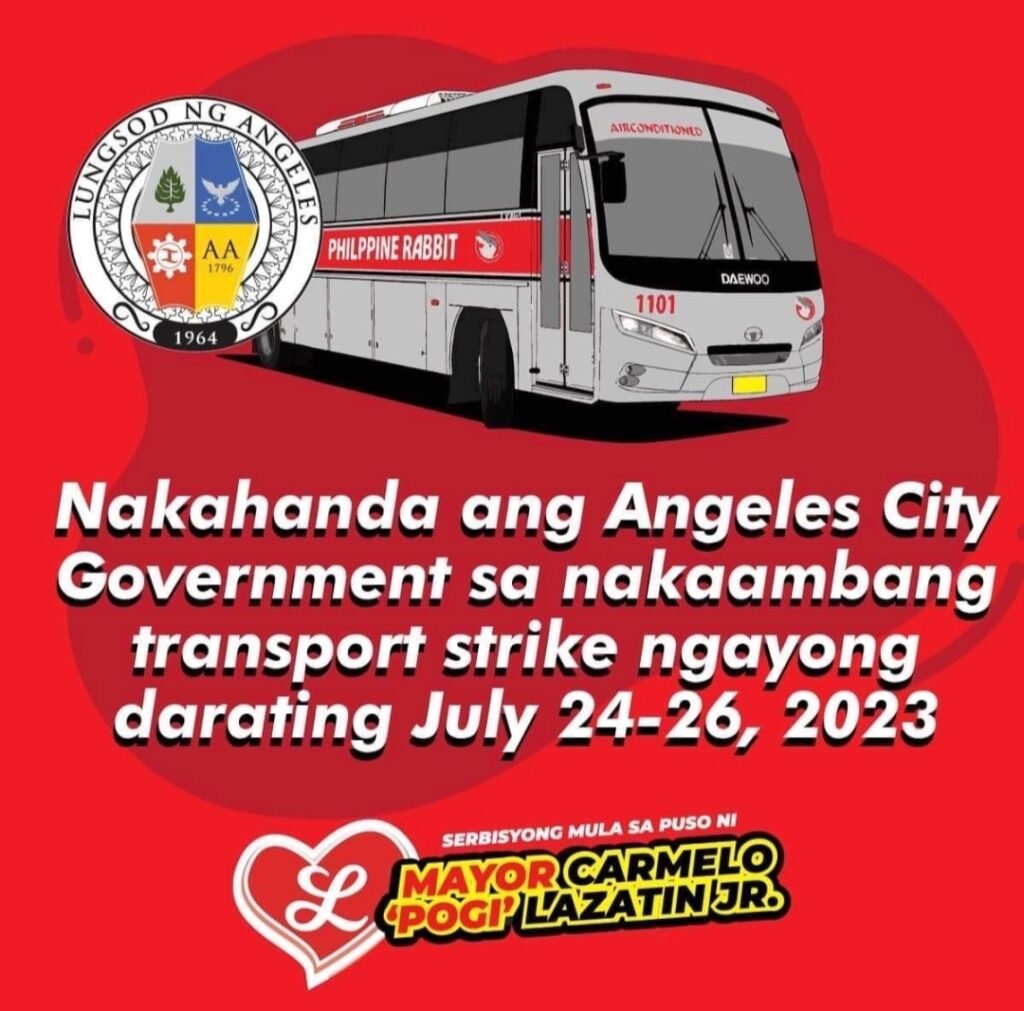 ANGELES CITY –The city government here said five buses are on standby to ferry city hall workers and the public in case the nationwide 3-day "Tigil Pasada" pushes through on Monday.
Angeles City Mayor Carmelo "Pogi" Lazatin Jr. said the buses will be placed in strategic areas in the city.
The nationwide transport strike is poised to be held from July 24 to 26, 2023 by transport groups MANIBELA and Piston, to protest against the government's public utility vehicle (PUV) modernization program which they said would affect the livelihood of public utility drivers. 
President Ferdinand Marcos Jr. is also set to deliver his 2nd State of the Nation Address (SONA) on Monday.
Under Memorandum No. 1279 series of 2023 issued on July 20, Mayor Lazatin has fielded personnel of the Angeles City Traffic Development Office to monitor the traffic situation in the city; the Public Transport Regulatory Office to stop transport groups from "exploiting" the situation by imposing undue fare hikes; the Angeles City Traffic Management and Enforcement Unit to enforce peace and order; and the Angeles City Disaster Risk Reduction and Management Office to prepare for emergencies.
Meanwhile, Mayor Lazatin has encouraged City Hall employees to "practice carpooling" in anticipation of the three-day nationwide strike.