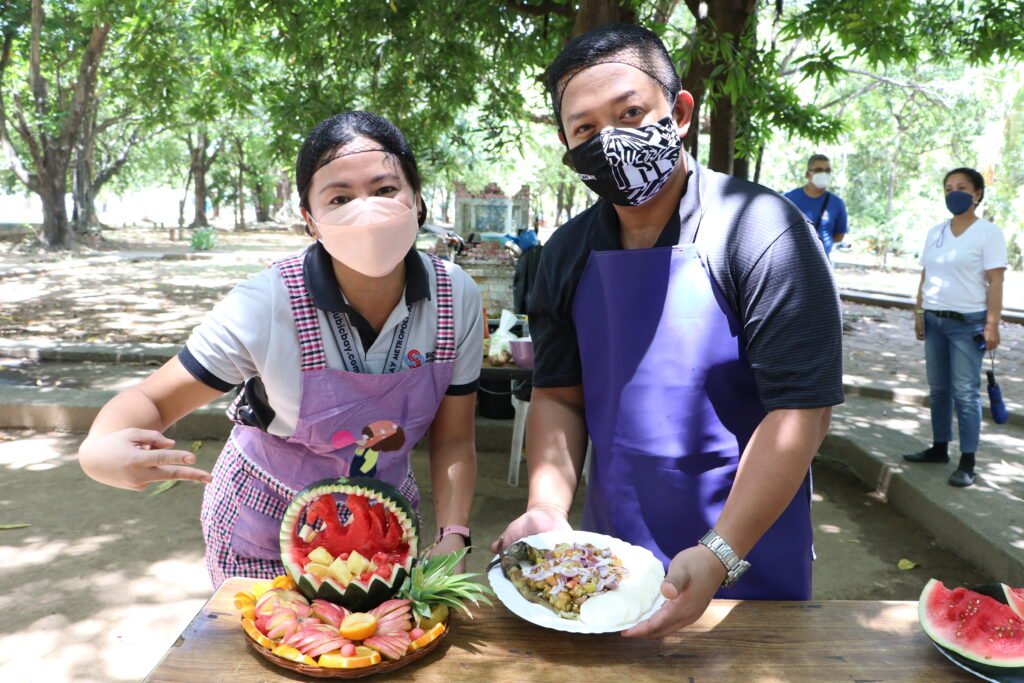 SUBIC BAY FREEPORT – An ultimate cook-off challenge concluded the month-long celebration here of Women's Month, with representatives from the Subic Bay Metropolitan Authority (SBMA) Finance group and Regulatory group emerging as winners.
Dubbed as "Juana, laban sa pandemya. Kaya!" the cook-off challenge had two categories – the "Bahay Kubo" challenge and the Fruit-Carving competition.
DJ Jepsz Eslava, SBMA Gender and Development (GAD) coordinator, explained that for the 'Bahay Kubo' challenge, the representatives were provided with all the vegetables mentioned in the song "Bahay Kubo", except for the seasonal vegetables.
The fruit-carving competition, Eslava added, is a new activity incorporated to the cook-off challenge, where representatives were given a watermelon, oranges, apples, and bell peppers to work on.
Eslava also said that in the cook-off challenge, a tandem of men and women were required to represent each Strategic Business Unit (SBU). This, he said, was to signify that women's month not only involves women, but men also, under a "shared responsibility."
Winning P10,000 cash were Michelle Apilado of the Finance group for the "Bahay Kubo" challenge, and John Dela Cruz of the Regulatory group for the fruit-carving competition.
Other representatives who joined the Ultimate Cook-off challenge were: Maregil L. Soriano and Arturo E. Tacuyan of the Administration group; Ramwel Josefe Ramos and Almira C. Bautista of the Business and Investment group; Avlean Rica Torralba and June Calma of the Operations group; Aida Gorospe and Antonio dela Cruz of the Public Services group; Michelle Dolores and Rodante Tungol of the Legal Affairs group; Ryan Joseph Garcia and Fleurdelis Valino Cruz of the Chairman and Administrator's group; Cheryl Mae L. Canlas and Nelson Nelgas of the Tourism group; and Mary Jane A. Delgado and Jesus P. Payumo of the Municipal Services group.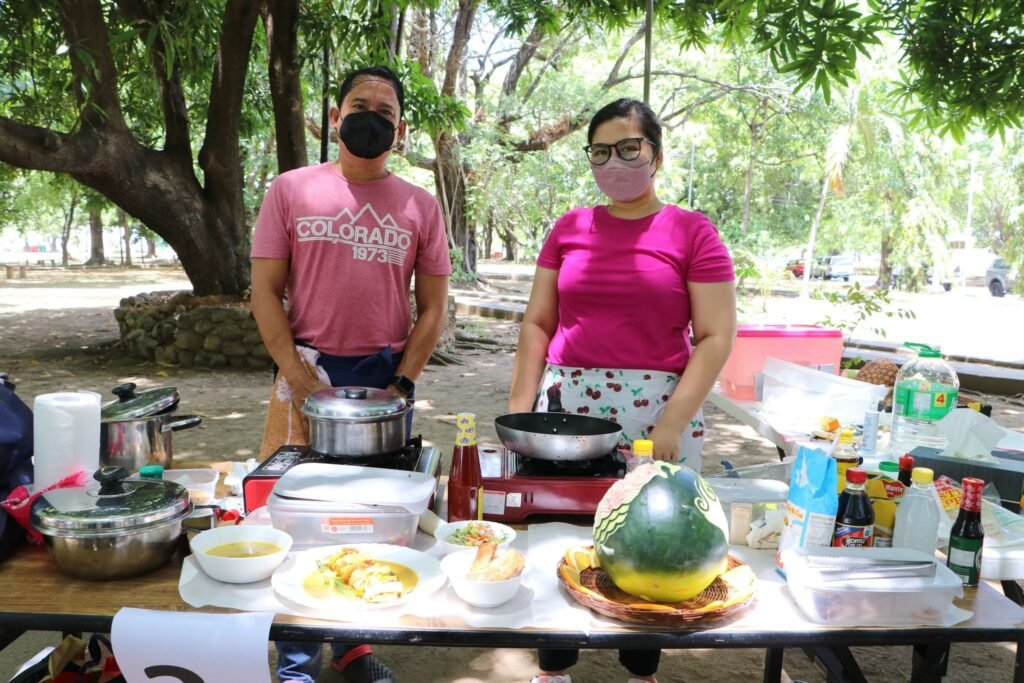 Representatives of each SBU were given P5,000 just for making it to the final list of cook-off participants.
Meanwhile, SBMA chairman and administrator Rolen C. Paulino expressed his admiration towards women.
"If I were to die and given a chance to live again, I would still choose to be a man. Because I know how hard it is to be a woman—to take care of their loved ones, to do all the household chores, and still even handle day jobs. So I honor the women for doing such a wonderful job," Paulino said.