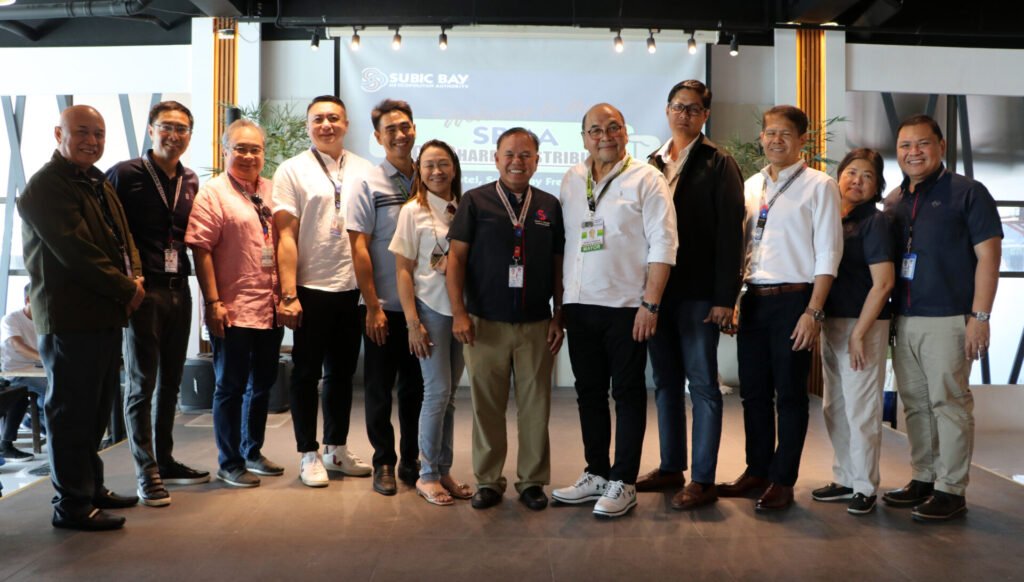 SUBIC BAY FREEPORT —The Subic Bay Metropolitan Authority (SBMA) officials met with the local chief executives and representatives of this premier Freeport's neighboring local government units (LGUs) to distribute a total of ₱178.7-million revenue shares due them.
During the event, SBMA Chairman and Administrator Rolen C. Paulino welcomed the mayors and their finance officials at the Terrace Hotel for a short program.
"This is the second time we are doing it face to face since restrictions of the Covid-19 pandemic eased up. And as we slowly go back to our usual activities, I hope that these revenue shares would greatly help augment developments in their respective communities," Paulino said.
"Because the SBMA and LGUs support one another, extending to them their share of our revenue is just appropriate. After all, we all are committed to protect the Freeport for our future generations," Paulino stressed.
Meanwhile, SBMA Senior Deputy Administrator Atty. Ramon Agregado disclosed that the SBMA performance has improved in 2022—with higher revenues generated, and more business projects in the pipeline.
"The higher the revenue, the higher the tax payments, and that will be good for the LGUs," Agregado assured as he mentioned a few projects in the pipeline that will generate a better outlook for the Freeport for the rest of the year.
Periodical figures show that the second semester revenue shares increased from ₱140,602,568.18 to ₱178,705,824.54 for the second semester of 2021 and 2022, respectively, by 27.1 percent.
Paulino explained that the increase may have been largely attributed to the Fast, Friendly, Flexible service implemented when he assumed his post as chairman and administrator.
He further said that the shares are derived from the five-percent corporate taxes paid by business locators in the Freeport, to promote parallel development in our neighboring communities and enhance LGU projects in tourism, infrastructure, education, peace and order, health, and livelihood generation.
All the mayors and finance officials expressed gratitude for the revenue shares, especially since they received larger amounts for their first tranche this year.
"Castillejos, Zambales is a third class municipality. A very small community and the revenue we generate is not enough. I am grateful to the SBMA for this revenue share, which is a big help for our finances, and more so because of the ₱4-million increase from last year," Mayor Jeffrey Khonghun said.
"Our youth, our students in Dinalupihan, Bataan are thankful to the Freeport workers for their benefit from the tax they pay. We pray for good health for everyone so we can all serve our constituents," Mayor Herman Santos, Jr. said.
During the pandemic, distribution of LGU shares was done on appointment basis to avoid crowding, in compliance with health protocols being enforced in the SBF.
For the collection period of January to December 2022, the SBMA has released a total of ₱319.3 million revenue shares, which is computed according to population (50%), land area (25%), and equal sharing (25%).
As such, the biggest LGU beneficiary for this period is Olongapo City, which received a total of ₱41,779,273.37. It is followed by Subic, Zambales with ₱26,842,905.77; Dinalupihan, Bataan with ₱22,257,027.69; San Marcelino, Zambales with ₱21,461,412.26; Hermosa, Bataan with ₱19,103,262.77; Castillejos, Zambales with ₱16,277,249.93; Morong, Bataan with ₱15,780,896.32; and San Antonio, Zambales with ₱15,203,796.43.
Revenue shares are released twice a year—August for the first semester, and February of the following year for second semester.