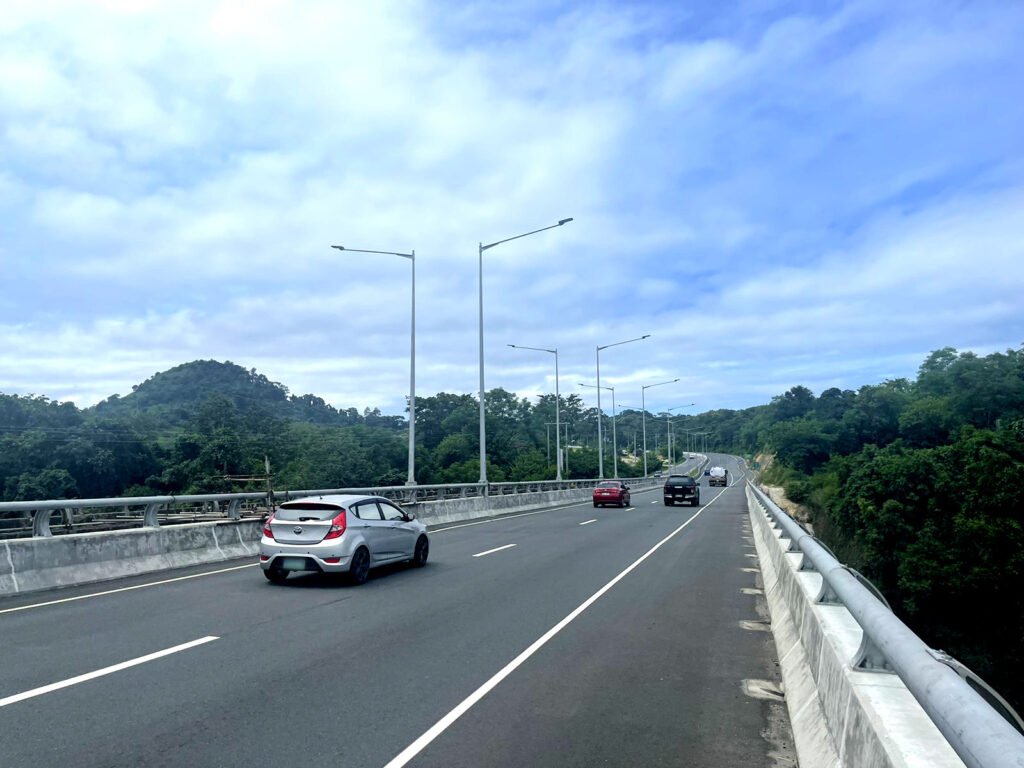 SUBIC FREEPORT – Over 1.3 million motorists traveling to and from Subic have benefitted from
the travel convenience brought by the recently expanded Subic Freeport Expressway (SFEX).
The new road, which opened February this year, was also seen to have helped businesses,
especially those located in the Freeport area, recover from the economic impact of the global
health crisis.

"Infrastructure developments like the recently expanded SFEX offer a breath of fresh air amidst
the COVID-19 pandemic as they enable access and improve mobility in the Central Luzon region
thus offer opportunities for people and businesses alike," NLEX Corporation President and
General Manager J. Luigi L. Bautista said.

The NLEX Corporation completed last February 2021, the P1.6-billion expansion of the 8.2-
kilometer SFEX to increase the expressway capacity from one lane to two lanes in each
direction.

A total of 16.4 new lane kilometers, two new bridges in Jadjad and Argonaut, and a new tunnel
were constructed as part of the expansion project. To boost motorists' safety, the tollway
company also installed LED lights, raised the elevation of the Maritan Highway-Rizal Highway-
Tipo Road junction, and improved the area's drainage system.

The new SFEX promotes travel efficiency along the Pampanga-Bataan-Zambales corridor and
helps increase the areas' competitiveness in trade and tourism industries.

Mayor Antonio Joseph Inton of Hermosa, Bataan expressed optimism that despite the current
pandemic, his municipality gains because of the smoother and easier travel being facilitated by
the expanded expressway.

"Hermosa continues to be progressive with these new infrastructure developments and
growing investments. This improved SFEX is a big boost to various businesses housed in the
Hermosa Special Economic Zone," Inton noted.

Also emerging as one of the viable locations for investors is Dinalupihan which is rich in
agricultural produce.

"The vision of the Municipality of Dinalupihan is to be a model agropolis in Central Luzon.
Dinalupihan is positioned as a Logistics Hub, and home to globally competitive agricultural
products and value adding services. The Subic Freeport Expressway provides critical
infrastructure support to Dinalupihan's strategic priorities," Dinalupihan, Bataan Mayor Maria
Angela Garcia pointed out.
Bautista added that infrastructure projects that are being undertaken by the company all aimed
at increasing economic productivity and providing the public with better access to businesses,
education, employment, and other services.

"As a government partner in nation building, we remain committed to afford our motorists and
communities the enhanced connectivity and accessibility and be a critical enabler for various
industries," Bautista affirmed.

NLEX Corporation is a subsidiary of the Metro Pacific Tollways Corporation (MPTC), the toll road
arm of the Metro Pacific Investments Corporation (MPIC).