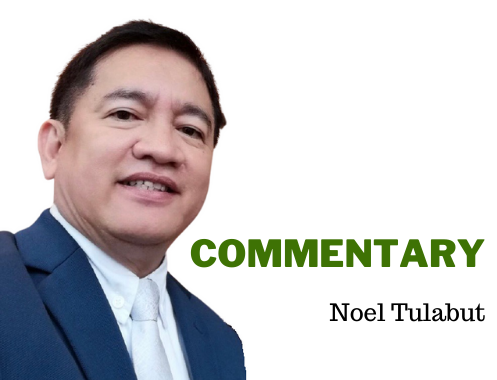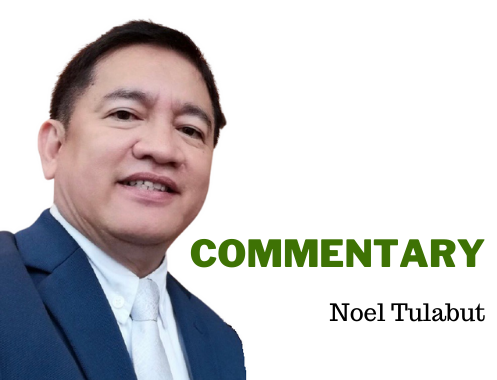 Whoever said that Tarlac is a sleepy town (province) better wake up!
Not to sound oxymoronic but the province is so awake with events and more.
Governor Susan Yap, in her very first media forum before the Pampanga Press Club last October 4, announced so many events that could mark your calendars. For sports, art and music lovers. For individual and family fun.
At the KapiHann, a media forum by the PPC at Swissotel Clark inside Hann Casino Resort, the lady governor gave a preview of the events and what she is doing for Tarlac. Tons of them.
First is the SCUAA meet (State Colleges and Universities Athletic Association) that took place at the New Clark City (NCC). The event gathered the best athletes from all over the country where, for the first time, competed at the world-class facilities of the NCC right in the heart of Capas, Tarlac. A leg of the famous Milo Marathon is also scheduled in Tarlac on October 15.
As to arts, there was this Tarlac Art Fair from October 2 to 14 at Diwa Ng Tarlac. Not to be satisfied, the province will be hosting a far bigger similar event in Luzon Art Fair at the same venue.
Set at October 26 to 29, the Luzon Art Fair will feature artworks from NCR, Pangasinan, Batangas, CamSur, Cavite, Benguet, La Union, Rizal, Bulacan Zambales, Baguio City, Cagayan, Cavite, Pampanga, Aurora, and of course, host Tarlac province.
+++++
Awaited most is the Jurassic Giants Festival on November 24 to 26 where life- or full-size dinosaurs will be on display to amaze viewers.
Dinosaur World Philippines (DWP) describe the event as "Dino Expo" that will be "jaw-dropping Jurassic jungle experience perfect for the whole family." By the way, these are not mere static displays but are animatronics. Meaning, they move, they roar, they step and pop their eyes open to spectators. That must be a thrilling experience for everyone. These dinosaurs have been displayed in South Africa and other countries.
The DWP FB account states displays would "include a full-size model of the famed Tyrannosaurus rex, Dilophosaurus, Monolophosaurus, Gastonia, Stegosaurus and many more as well as playgrounds, dinosaur rides, the electric train, fossil excavation, jumping castle, dino toy and clothing stall and more." Interested parties may check the DWP fan page.
By February next year, the New Clark City in Tarlac will be hosting for the very first time the Philippine International Hot Air Balloon Fiesta (PIHABF). This is the "Weekend of Everything That Flies" of Captain Joy Roa.
NCC is an almost impeccable site, especially with its spacious parking and wide roads. Access to the place is a lot more convenient too. At the Clark Freeport where it originated and held for like 25 years, the event pumped up local economy especially hotels and restaurants. But traffic, parking and access was a little problematic in previous years.
This time, with Gov. Yap, not wanting a repeat of those, will be entirely different and a lot more enjoyable for spectators. Assured too is the opportunity for Tarlac SMEs to be highlighted with their crafts and wares that will be on display and can be brought home like souvenirs and other merchandise.
You see, Governor Yap in humility admits that "kailangan humabol sa Pampanga ang Tarlac." Thus, her all-out support to SMEs as she has assigned a dedicated person in Frances Canlas (EnP) to make sure that these traders are always on top of the food chain and engaged in many business opportunities.
For this event, it would be interesting to note that the organizers would be paying the BCDA for the use of the facility. This was announced by no less than Engr. Jake Bingcang, that debonair president of the government agency tasked to oversee Clark – its Freeport and Special Economic Zone (formerly the Sub Zone where NCC is now located).
Lending an assurance to the success of the ballooning event is, again, the participation of Land Rover Club of the Philippines led by Atty. Robby Consunji, with no non-sense businessman Rene Romero Romero on top of the coordination.
Just when we all think that Tarlac is all too trivial and parochial, better think again. Also planned for next year is a K-Pop concert at NCC.
+++++
The events are but a miniscule set of activities for Tarlac. The governor has her hands full dealing with various concerns and issues on livelihood, investments, trade, peace and order, public health and many more.
And it is not for Tarlac province alone. As Chair to the Regional Development Council, saying there is a lot on her plate is an understatement as she also has to make sure that all of but the seven provinces of Central Luzon all keep pace with progress and development.
The RDC Chairmanship is like adopting six families more to her beloved child Tarlac. Now she also has to tend to Pampanga, Bulacan, Bataan, Zambales, Nueve Ecija and Aurora.
She must be really on her toes, I wonder if this mom of one plus six ever gets to sleep at all.