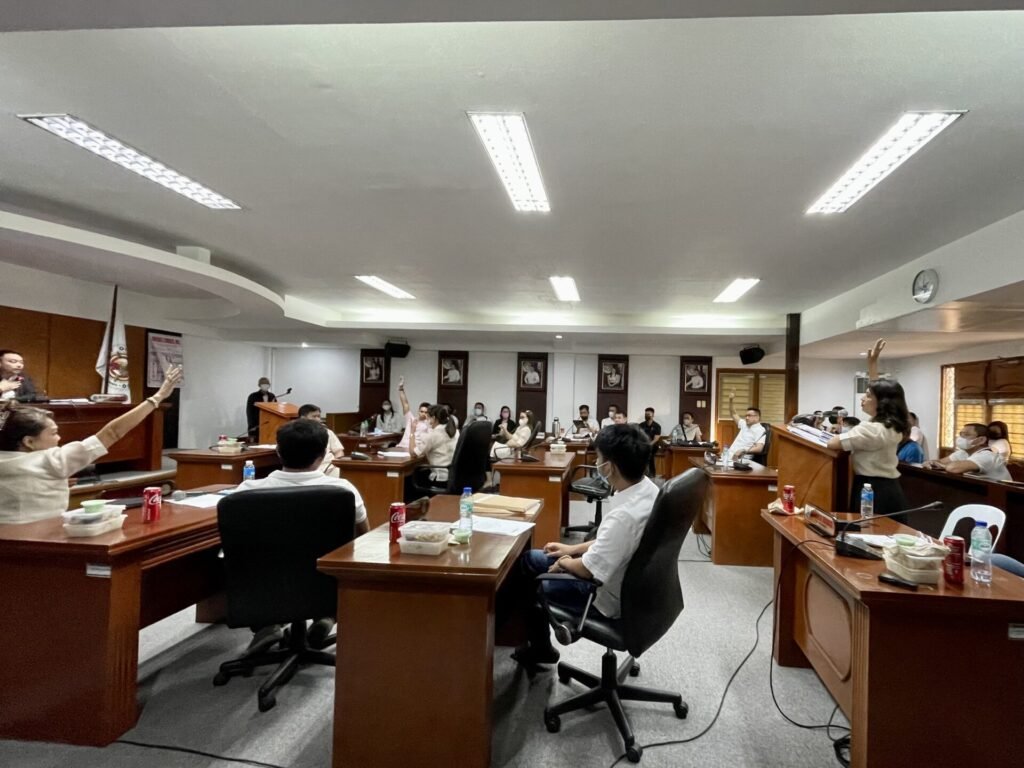 CITY OF SAN FERNANDO – By a vote of 9-3, the Sangguniang Panlungsod here has slashed proposed Supplemental Budget No. 3, requested by City Mayor Vilma Caluag, from P70,060,000 to P42,182,039.
The slashing of the proposed supplemental budget was decided after thorough deliberation and a votation, shortly after City Councilor Reden Halili moved a motion to divide the house.
In his report before the city council, Committee on Appropriations chair Ato Agustin said that much of the proposed budget has been approved just the same for financial aid to senior citizens and scholars. The reduced funding, he said, was because there is still some unutilized budget, and that the committee had also factored the coming end of the quarter into appropriation.
For the request for P4 million in representation, the council only gave P2 million for representation, and the P5-million request for a donation was reduced to P2 million. Agustin said that the reason for this is most barangays have also enacted their own respective supplemental budgets, therefore there is no longer a need to increase the budget for the said items.
Despite the remaining balance of P9.1 million for assistance to seniors, the city council still approved the appropriation of P14 million.
"We want our seniors to be happy this coming Christmas season," Agustin said, adding that the Committee on Appropriations also saw fit to increase the scholarship grants for senior high school students from P4 million to P6.6 million.
The proposal for scholarship assistance for college students amounting to P5 million was set at P2.3 million to reflect the actual number of scholars. The council also reduced the proposed funding for fuel and oil lubricants from P9 million to P3 million, owing to an unutilized budget of P5 million.
Proposals for maintenance of P2 million were set at P1 million as this could already last the remaining quarter, according to Agustin.
For his part, Councilor Reden Halili disagreed on the reduced funding, stating that it would affect the operations of the city. He also asked for clarification on the reasons for the reduced funding across items.
Halili, after Agustin's report, moved for the division of the city council to decide on the reduced budget proposal.
Meanwhile, Councilor Ricky Hizon assured that the Committee on Appropriations only had the people of San Fernando in mind in their deliberations for the said budget. He added that the budget was determined based on the need of the current administration, and that the city mayor can always ask for a budget whenever needed.