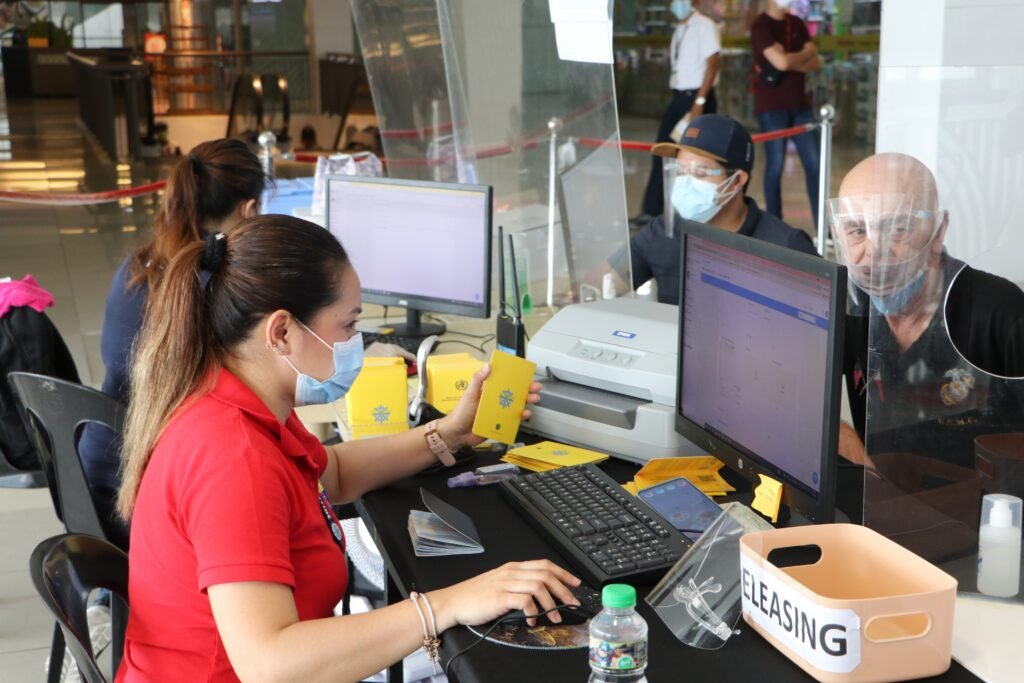 SUBIC BAY FREEPORT — The Bureau of Quarantine (BOQ) has opened a satellite office at the Ayala Harbor Point Mall here where yellow cards can be acquired by people opting to travel abroad for work, business or pleasure.
This is in response to a clamor from Subic Bay Freeport residents, as well as other stakeholders from the neighboring communities of Olongapo City, Zambales, and Bataan, according to Chairman Wilma T. Eisma.
It's reassuring to know that they can get right here in Subic the 'yellow cards' that are practically a necessity for international travel during the Covid-19 pandemic, she said.
"For those in the Subic Bay area who need to travel abroad, you don't have to go far to get your International Certificate of Vaccination (ICV)," Eisma said. "All you have to do is apply online and once your application is approved, you can pick up your cards at the BOQ satellite office right here."
The ICV or "yellow card" records the required vaccinations administered on an individual prior to travel abroad. Depending on the destination, the mandatory inoculations included those for yellow fever, typhoid, and now for SARS-COV2 or the coronavirus disease 2019 (Covid-19).
The document, which also contains the holder's passport number aside from vaccination details, is recognized by the World Health Organization (WHO).
According to Karen Ann Vidaya, a senior nurse at the BOQ satellite office here, the BOQ only accepts applicants who booked their appointment online. This is to minimize contact as part of the bureau's health and safety protocols.
"However, schedule adjustments can be made for Overseas Filipino Workers (OFWs) who already have their flight details," she added.
The application for a "yellow card" includes booking an appointment online, paying the processing fees through designated payment facilities, and then going to the satellite office in person during the appointed date and time for passport and vaccination card validation.
"We immediately issue the 'yellow cards' after screening and validation of the individual's information. It is that fast and easy," Vidaya said.
Vidaya also said that the BOQ plans to establish a permanent office in the Subic Bay Freeport to help unclog BOQ's Manila office and make the bureau more accessible to everyone. The Subic satellite office is located at the second floor of Ayala Harbor Point Mall and opens Mondays to Fridays from 10 a.m. to 6 p.m. For BOQ online appointment, please visit www.icv.boq.ph. – PNN