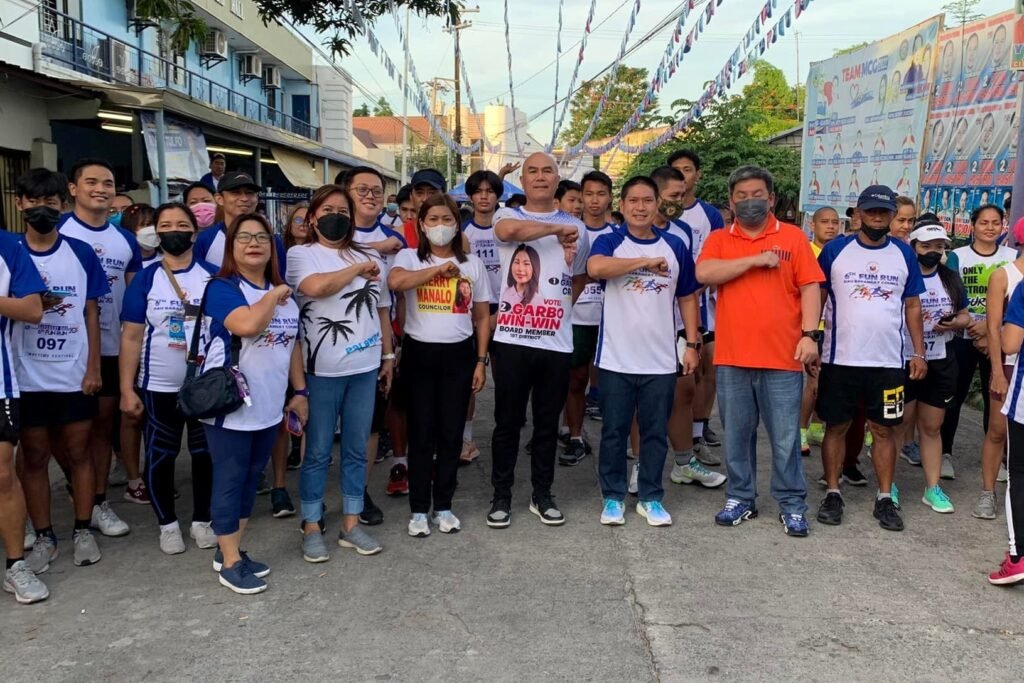 MABALACAT CITY – Because the city needs leaders who have proven their abilities, leadership style, and governance, this city's youth and LGBTQIA+ community endorsed the bids of incumbent City Mayor Crisostomo Garbo, Vice Mayor Gerald Aquino, and the entire Team MCG slate.
In an official statement, the San Francisco Youth Club and LGBTQIA+ factions in Mabalacat City expressed their support for Team MCG saying a vote for them is a vote for the city.
"Para sa ka-Cuidad ko sa Mabalacat Iboto po natin yung mga may pusong tumulong sa kapwa tao, yung taong maka-Diyos at maka-tao. Sinusuportahan namin si Mayor Cris Garbo at ang buong Team MCG dahil sa mga magagandang programa na nilatag niya sa Mabalaqueño at sa makataong serbisyo," said youth and LGBTQIA+ advocate Jerico Mateo.
"Isang karangangalan po na suportahan ang Team Mcg dahil sa mga magagandang pangarap nila para sa siyudad," he said.
"Mula po Sa San Francisco Youth Club at sa mga LGBTQ ng Mabalacat buong puso po kaming sumusuporta sa inyo Mayor Garbo, Vice Mayor Aquino at ang buong Team MCG. Mabuhay po kayo at ipagpatuloy niyo ang magagandang programa para sa Siyudad ng Mabalacat. Maraming maraming salamat po sa pagtugon sa problema ng bawat Mabalaqueño. God bless, Team MCG! God bless, Mabalacat City," he added.
Meanwhile, evangelical leaders comprising a congregation of ministers and leader-pastors of the Association of United Christian Churches of Angeles and Mabalacat (AUCCAM) have also backed the election bid of Garbo, Aquino, and all their councilor slate.
Through a manifesto of support, AUCCAM along with other independent born-again Christian churches in Mabalacat City, said Garbo has the Pro-4Cs of a leader, which includes Character, Competence, Courage, and Compassion – and that he has the most important "C" of all, which is Christ, openly confessing that "he as a person was changed by the Love and Grace of God.
Garbo, according to AUCCAM, has implemented unwavering efforts to uplift Mabalaqueños' way of living. It added that the mayor's consistent services to his constituents, specifically ease of doing business, is also seen in his administration.
The mayor's humility, courage, and compassion were also seen particularly during the pandemic where Garbo risked his own safety to attend to the needs of every Mabalaqueños to combat COVID-19.
"As the leaders of the evangelical churches of Mabalacat City, our stance to uphold the candidacy and leadership of Mayor Garbo both of our immediate family and our church members remains and is steadfast. And that as Brother in the Lord, we decided to be with him in his campaign this May. We firmly believe that Mayor Garbo will once again lead Mabalacat City," the AUCCAM manifesto ended.