Taste the smoothness, and creaminess of layers of pudding, mixed with your choice of fruits or chocolates, a generous serving of syrup, and a good amount of crushed Grahams meticulously put together in a cup to form a work of art only at Art of Pudding SM City Clark.
Couple TJ and Roxette Angelica Adarve from Angeles City are the founders of Art of Pudding. After a series of trials and errors, the couple was able to develop their own recipe close to the pudding that TJ loved when he travelled to New York, USA.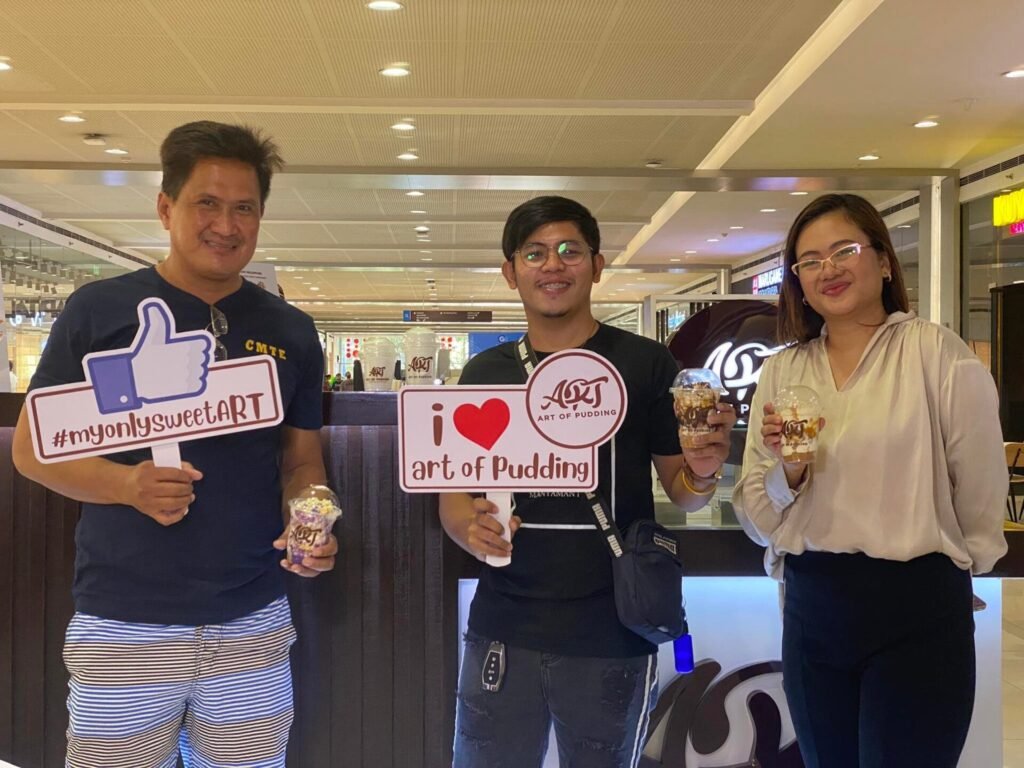 Art of Pudding founder Roxette Angelica Adarve, franchisee Andrea and Eugene Pangilinan, and AOP co-founder TJ Adarve.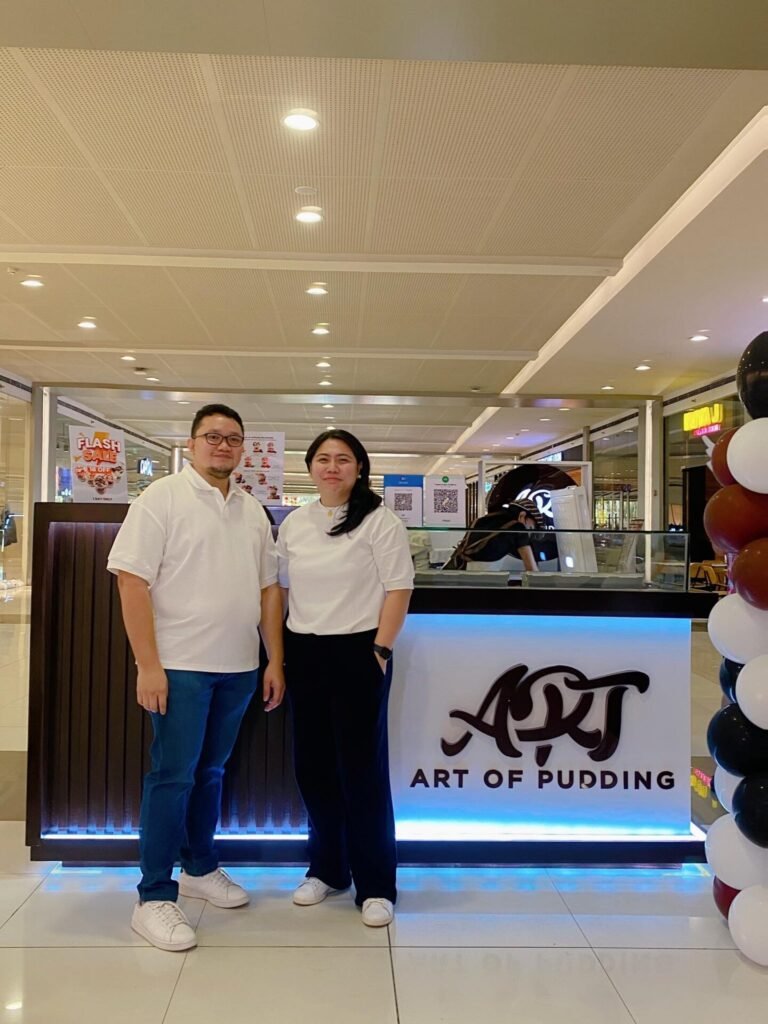 City of San Fernando-based Eugene and Andrea Pangilinan loved the same pudding the Adarves created, so they decided to open a franchise of the store.
"We love the Art of Pudding and we want other Cabalens especially around Clark to have a taste of this unique dessert," Eugene shared.
From three flavors in 2020, the Art of Pudding now has six flavors including Crazy Rich Bananas, Milky Chocolate, Milky Choco Swirl, Tasty Berry, Blue My Mind, Dunkin Cookies, and Toasted Almond Fudge.
Can't wait to dig in? Try a cup of rich, creamy, melt-in-your-mouth goodness from The Art of Pudding by visiting their new kiosk at SM City Clark's ground floor in front of Botejyu.