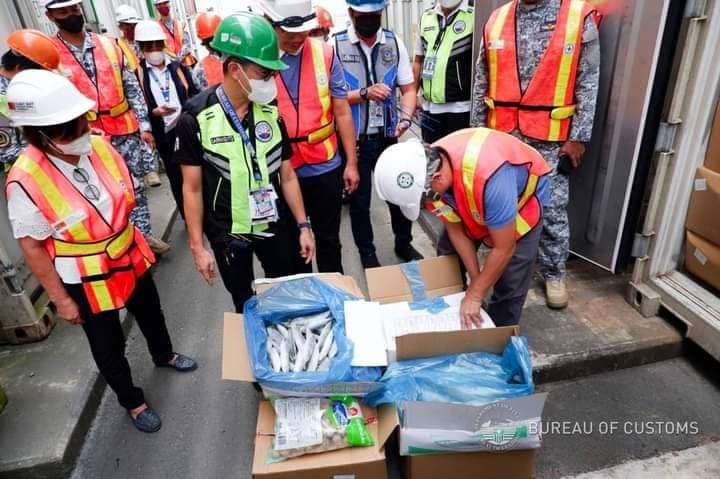 OLONGAPO CITY — Debunking allegations by Albay Representative Joey Salceda that the Bureau of Customs-Port of Subic has become a haven of smuggling, District Collector Maritess "Meeks" Martin said their record speaks for itself with last year's seizure of 56 containers of smuggled agricultural products worth P529 million.
In an interview, Martin said the BOC-POS has always been coordinating with the Department of Agriculture (DA), particularly with Assistant Secretary James Layug, and the vigilant farmers' group Samahang Industriya ng Agrikultura (Sinag).
They recently launched joint operations last December that resulted in the seizure of millions of pesos worth of smuggled white onions, fish, and frozen meat products concealed in 17 container vans.
Earlier, Salceda — who chairs the House Committee on Ways and Means — said the lawmakers will look into reports of alleged rampant agricultural smuggling at Subic Port.
In a statement, the DA said that in line with the anti-smuggling campaign of the national government, three containers—placed under an alert status by the Bureau of Customs (BOC) as requested by the DA Inspectorate and Enforcement Office (DA I&E) earlier this week—were examined and investigated on December 6, 2022.
The inspection of the suspicious shipments at the Port of Subic was conducted by BOC, together with the DA I&E, Philippine Drug Enforcement Agency (PDEA), Bureau of Plant Industry (BPI), Philippine Coast Guard (PCG), Chamber of Customs Brokers Inc (CCBI), and Port of Subic (POS).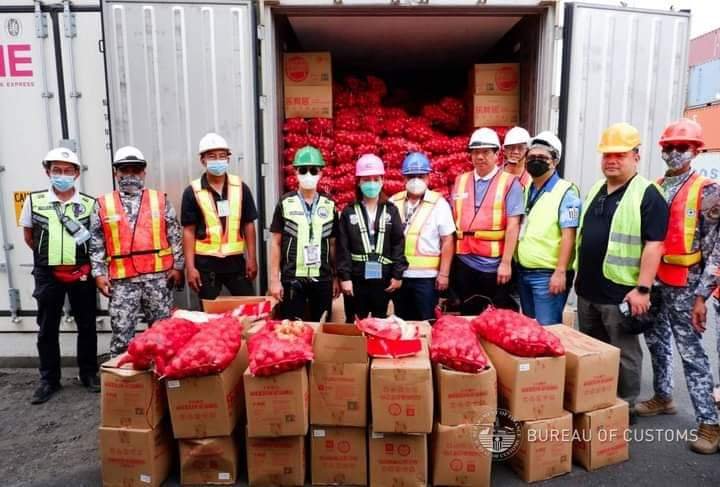 During the joint intelligence work of District Collector Martin and DA representatives under the authority of Assistant Secretary Layug, it was discovered that the shipment contained in a 40-foot container of Veneta Consumer Goods Trading, labeled as assorted consumables, contained frozen carrots.
On the other hand, the two 40-foot containers of Lalavy Aggregates Trading, labeled as frozen lobster balls and crabsticks, actually contained fresh red and white onions.
Ironically, one kilo of red onions now costs not less than P600 in public markets.
The combined estimated value of the seized agricultural product was P20.193 million.
However, Salceda claimed that he has "credible information" that the Subic port undercharges tariffs per container van by just as much as 1/8 of the actual tariff dues, or around PHP100,000 per container van of imported meat instead of P800,000.
This was strongly denied by insiders at Subic Customs.