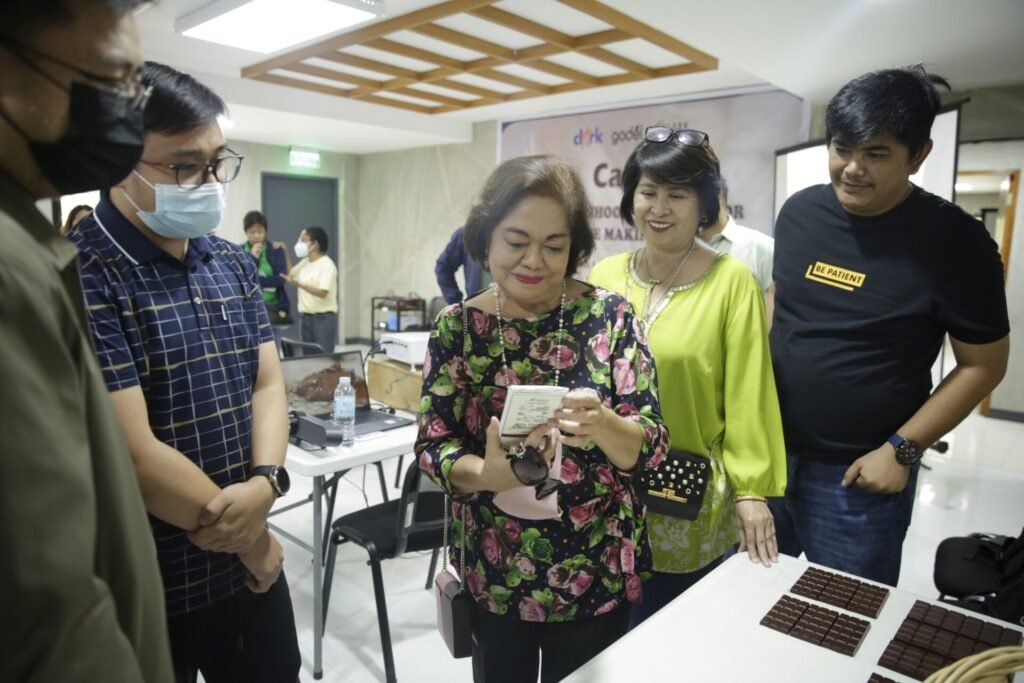 CLARK FREEPORT— The Clark Development Corporation (CDC) through its External Affairs Division recently conducted a two-day livelihood training for 50 CDC employees in this Freeport.
The said training aims to help employees gain knowledge and skills on the craft of chocolate-making to provide an alternative source of income and livelihood for those who want to set up their own business from scratch.
CDC-EAD partnered with Godel Chocolate, a trademark of the JCG Marketing Group, Inc. to orient, train, and facilitate the participants at the Clark Skills and Training Center.
Godel is a Philippine-based chocolate solutions provider and bean-to-chocolate maker that helps Cacao stakeholders in the country by providing the right technology and by sharing their expertise.
JCG Marketing Group, Inc. Technical Sales Representative Al Quin Santillian started the training with an introduction on the various tools and equipment for chocolate making, as well as their 10-step process of transforming cacao beans to chocolate bars.
Some of the procedures include quality control, sorting, roasting, cracking, winnowing, pre-refining, refining, and conching.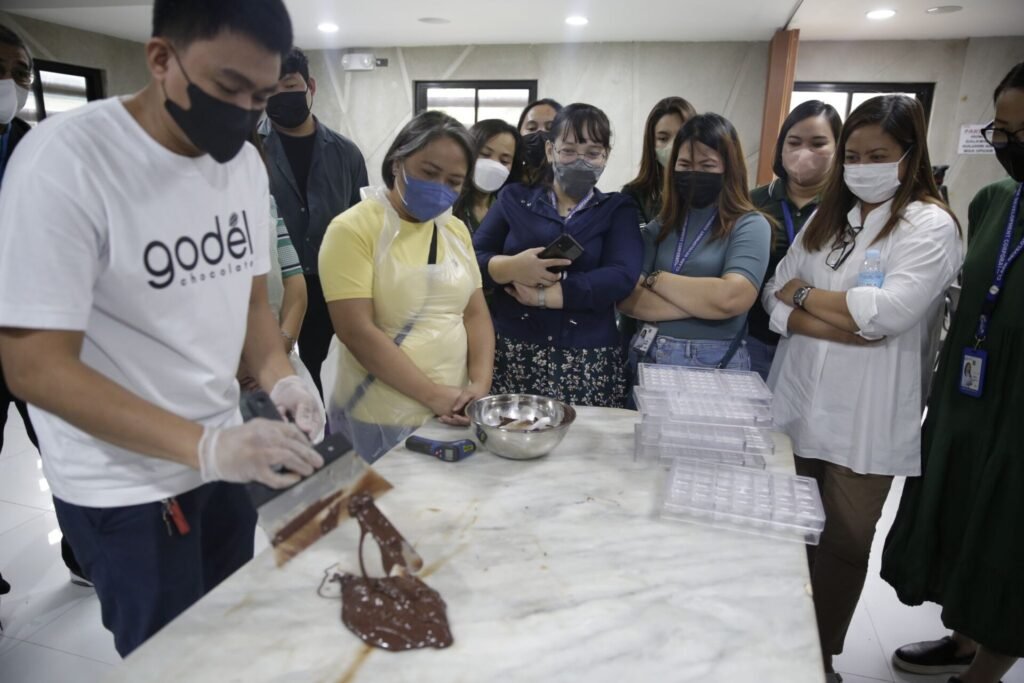 The employees also experienced for themselves the process of tempering, moulding and packaging, with the guidance of the chocolatier throughout the activity.
Meanwhile, CDC President and CEO Atty. Agnes VST Devanadera visited the site and expressed her delight at the chocolates made by the participants.
"This is really nice, keep it up. I am happy to see you all here," she said while admiring the Godel chocolate bars on display.
Devanadera was accompanied by Operations Administrator Ma. Zoraida G. Camello, together with CDC Vice President for Admin and Finance Engr. Mariza O. Mandocdoc, CDC Assistant Vice President for External Affairs Rommel C. Narciso, and CDC Corporate Social Responsibility (CSR) and Placement Division Manager Col. Herbert S. Angeles.
Last year, CDC conducted a livelihood training and workshop dedicated for a total of 25 cacao farmers from Bamban, Tarlac to support local farming in nearby communities in this Freeport.
The Community Assistance to CaCAO (CACAO) farmers in Clark is one of the many ongoing programs of CDC-EAD under its various livelihood projects.