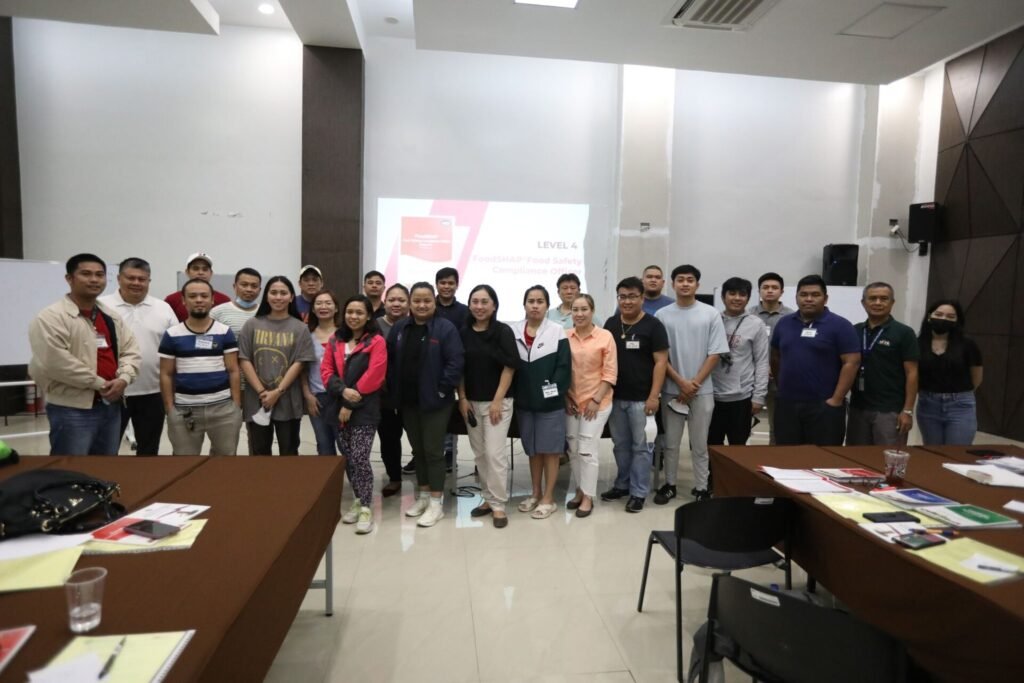 CLARK FREEPORT — A total of 22 companies in and around this Freeport recently participated in a food safety training organized by Clark Development Corporation (CDC) and facilitated by Trainovate, the authorized course provider of Food Safety and Hygiene Academy of the Philippines (FoodSHAP).
According to CDC-Health and Sanitation Division (HSD) headed by its manager Dr. Clemencita Dobles, the training, which was conducted from November 7 to 12, 2022, was aimed to enhance and upgrade the skills and competencies needed to promote food safety culture in hotels, food manufacturing, and food establishments from retail and catering industry within this Freeport.
During the training, participants composed of hotel managers, hygiene managers, and food business operators were given up-to-date information and practical guidance and instructions on Basic Food Safety for Food Handlers, Hazard Analysis and Critical Control Points (HACCP) Principle and Practice, and Food Safety Compliance Officer training.
Some of the locators which took part in the said activity include the representatives from Royce Hotel, Meat Plus Clark, On Hotel, Songane, Here Café, HBH Int'l Corp., Witch Café, Lojas Hotel, The Mansion, Sucere Foods, Fontana, Hilton Clark, St. Philip Restaurant, Sum Nara, M-Stay Hotel, Food Star Resto Inc., Quest Plus, Midori Hotel and Senyang Mug.
Meanwhile, companies outside Clark who attended the event are from Pampanga Premiere Medical Center, Tarlac Provincial Hospital, 3Virginia, and Kaya Resto among others.
Participants who successfully completed and passed the written and practical assessments during the said activity were given certificates for Basic Food Safety Training, FoodSHAP I.D., and HACCP Training.