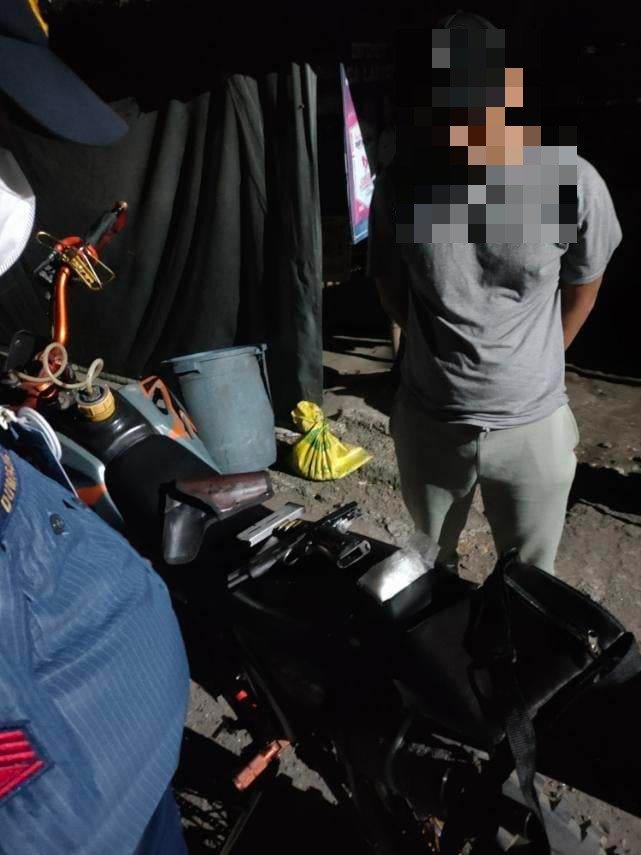 CAMP OLIVAS — Police officers manning a checkpoint in Bataan Saturday evening arrested a motorist in possession of an unlicensed firearm and illegal drugs.
In a report to PRO3 director Brig. Gen Cesar Pasiwen,  Bataan police commander Col. Romell  Velasco identified the suspect as Audie Maradial, 40, of Bgy. Tugatog, Orani, Bataan who was on a motorcycle when flagged down by a checkpoint team of Samal police in Bgy. San Roque of the said town.
Velasco said when asked for documents, the suspect opened his motorcycle compartment and in plain view authorities saw a  .45 with one (1) magazine containing three live ammunition and a large plastic sachet containing  shabu worth P300,000.
Maradial also failed to present the gun's permit.
Velasco said the suspect was immediately arrested and was taken to the Samal police station for questioning and will face cases for violation of RA 10591 and RA 9165.
"We have been continuously beefing up our drive to recover and seize loose firearms. May this serve as a stern warning to all those who have not yet renewed their licenses or turn over their undocumented firearms to the nearest police stations for safekeeping. Stricter penalties are imposed against violators and engaging in illegal drug trading will only lead violators to prison and possessing  these illegal substances is  punishable by law," Pasiwen stressed.