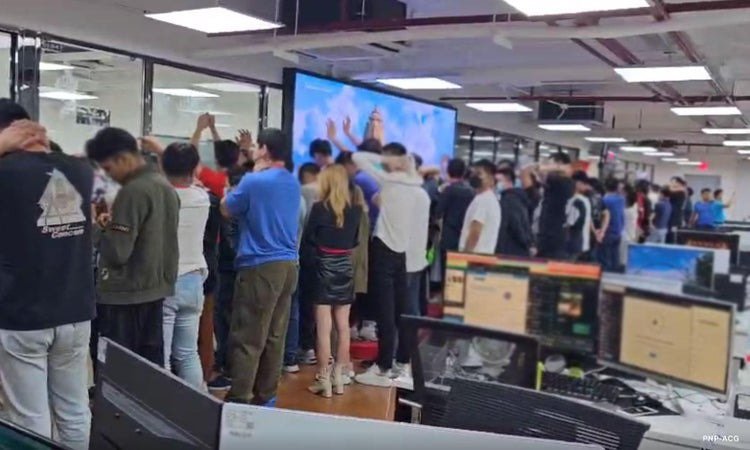 CLARK FREEPORT — Around 1,090 alleged human trafficking and cyber scam victims of various nationalities were rescued on Thursday night at the Clark Sun Valley Hub Corporation inside this Freeport.
The rescued victims, according to a police report, include one Hong Kong National, 143 Indonesian, 307 Chinese, 389 Vietnamese, 40 Nepal nationals, 25 Malaysian, 5 Thai, 2 Taiwanese, 7 Myanmar nationals, and 171 Filipinos.
Police said the victims were forced to work at the fraudulent cyber-enabled industry.
The alleged illegal activities of the said company were tipped off to authorities by the Indonesian embassy who received cries for help from Indonesian workers based inside this Freeport.
The police operation was conducted by virtue of a search warrant issued by Judge Hermenegildo Dumlao of the Regional Trial Court Branch 81 in Malolos City, Bulacan on Colorful and Leap Group Company based at the Clark Sun Valley, for violation of Republic Act 10364 or the Expanded Anti-Trafficking in Person Act of 2012 in relation to Section 6 of Republic Act 10175 or the Cybercrime Prevention Act of 2012. 
A joint operation was conducted by the Philippine National Police (PNP) ACG along with various government agencies.