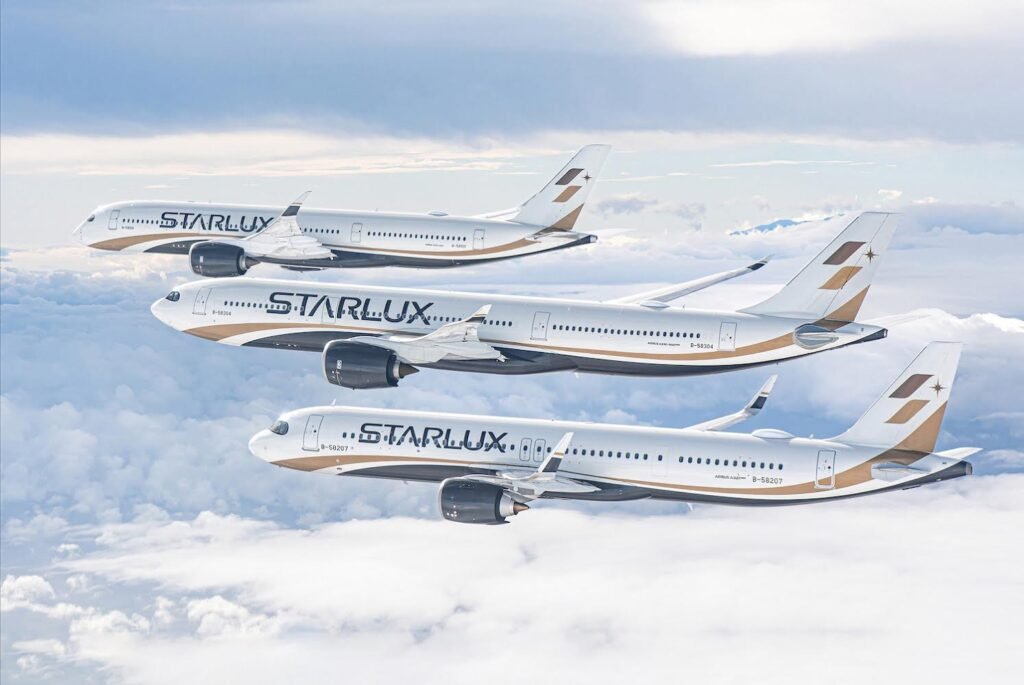 CLARK FREEPORT — The inaugural flight of Taipei-based carrier Starlux Airlines is all set for August 15, another daily Clark-Taipei route that offers a more luxurious option for travelers flying to see Taiwan's tourist attractions or transiting to North America.
Starlux's daily flights from Taipei to Clark will commence onboard an Airbus A321 Neo, configured in a two-class layout, with eight fully flat business class seats in a 2-2 configuration and 180 seats in an Economy Class 3-3 setup.
The commencement of the Clark-Taipei route and vice versa will significantly reduce travel time for the North American transit market, and Starlux Airlines is set to provide greater convenience to travelers.
"Starlux's presence in CRK is eagerly anticipated by travelers to and from Taipei, most especially in these times when leisure and business travelers are seeking the most delightful experiences. Our new airport terminal provides a timely offer with new amenities and conveniences that suit their needs," Luzon International Premiere Airport Development (LIPAD) Corp. CEO Noel Manankil said in a statement.
LIPAD, the consortium that operates CRK, has provided a new, sprawling terminal for CRK's growing number of passengers who seek hassle-free travel and options to reach destinations with considerable ease.
Accordingly, the flight arrives in CRK at 9:45 AM and departs at 10:45 AM on Tuesdays, Thursdays, Fridays, and Sundays. The Monday, Wednesday, and Thursday flights arrive at 7:25 PM and depart at 8:25 PM. Travel time via Clark-Taipei is approximately two hours.
Starlux currently flies to 17 destinations, including Los Angeles, Tokyo, Osaka, Fukuoka, Okinawa, Sapporo, Sendai, Macau, Penang, Kuala Lumpur, Bangkok, Singapore, Ho Chi Minh City, Da Nang, Hanoi, Manila, and Cebu. The fleet also continues to grow, with a current count of 20 aircraft, including 13 A321neos, four A330neos, and three A350s. The fourth A350 is expected to be delivered by the end of the year.
Manankil said that with the addition of Starlux Airlines, CRK now has eight foreign and five Philippine-based airlines servicing 10 international and 10 local destinations.