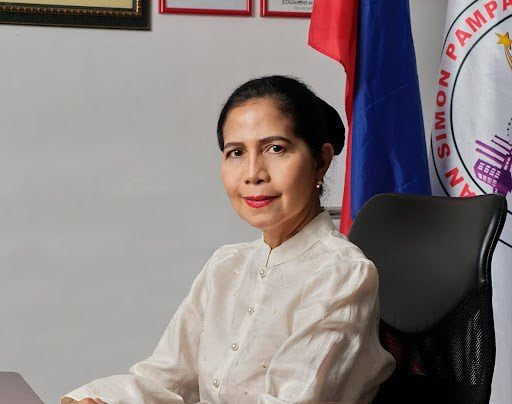 SAN SIMON, Pampanga – If given another chance to lead this municipality, mayoralty candidate Leonora C. Wong will once again focus on one of the key successes during her incumbency –making San Simon as an investor's haven.
"We worked in harmony with the investors and enterprises," she said.
In line with the town's efforts to institute "ease of doing business", Wong said she will be focusing on her brainchild program dubbed "FEAST" (Fast, Effective, Accountable, Sustainable, and Transparent), which centers on transitioning the town's manual system to an electronic and automated system of governance.
According to Wong, the automated system was developed by a homegrown IT personnel, garnered recognitions and became a subject of several benchmarking activities of local government units from as far as Mindanao.
"It was even showcased during the 6th Annual World Cities Summit Mayors Forum held in New York City," Wong said.
Aside from FEAST's recognition, the local government was also a hall of famer awardee for Seal of Good Local Governance, constant recipient of Most Competitive LGU based on the Cities and Municipalities Competitiveness Index, and Seal of Child-Friendly Local Governance, Wong added.
In terms of economic developments in the town during her term, Wong credits these as having materialized and came to fore during her team's incumbency.
As a businesswoman, Wong said she shares the same feelings of any well-meaning entrepreneur, regarding the investment risks and operational requirements of businesses.
"These are just a few of the host of challenges any business enterprise is confronted with, whether small or big," she quipped.
While San Simon is not officially considered as an Economic Zone where locators and investors enjoy tax incentives and related perks, but the town was able to lure in several industries and manufacturing firms to locate there, Wong said.
"Our secret? We made sure that local governance does not interfere or delay more so harass these businesses. We never impose or change rules that could affect business operations of our locators," she said.
"When I get the chance to serve once more, the challenge that is for us to be able to institute sustainable development and progress. And this can only be done successfully if we continue to make San Simon the most conducive and business friendly municipality not only in Pampanga but also in the entire country," she explained.